Earth Day App Activities: You Can Change the App. Kids Can Change the World.
We often ask students to notice the math in the world around them. On Earth Day, we can ask students to consider how they can have a positive impact on their world by preserving and protecting it. Earth Day is celebrated each year on April 22. We've created a set of app activities to help you engage your students in mathematics while providing opportunities to discuss the importance of taking care of our environment.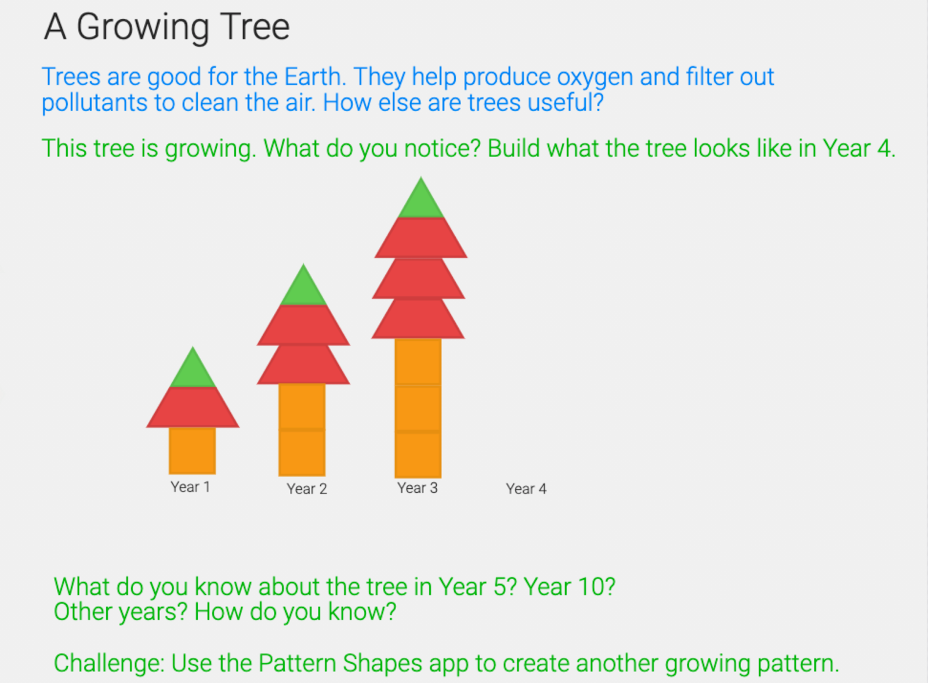 Changing Trees (Pattern Shapes App) 
A Growing Tree (Pattern Shapes App)
Dirt Detective (Number Frames App)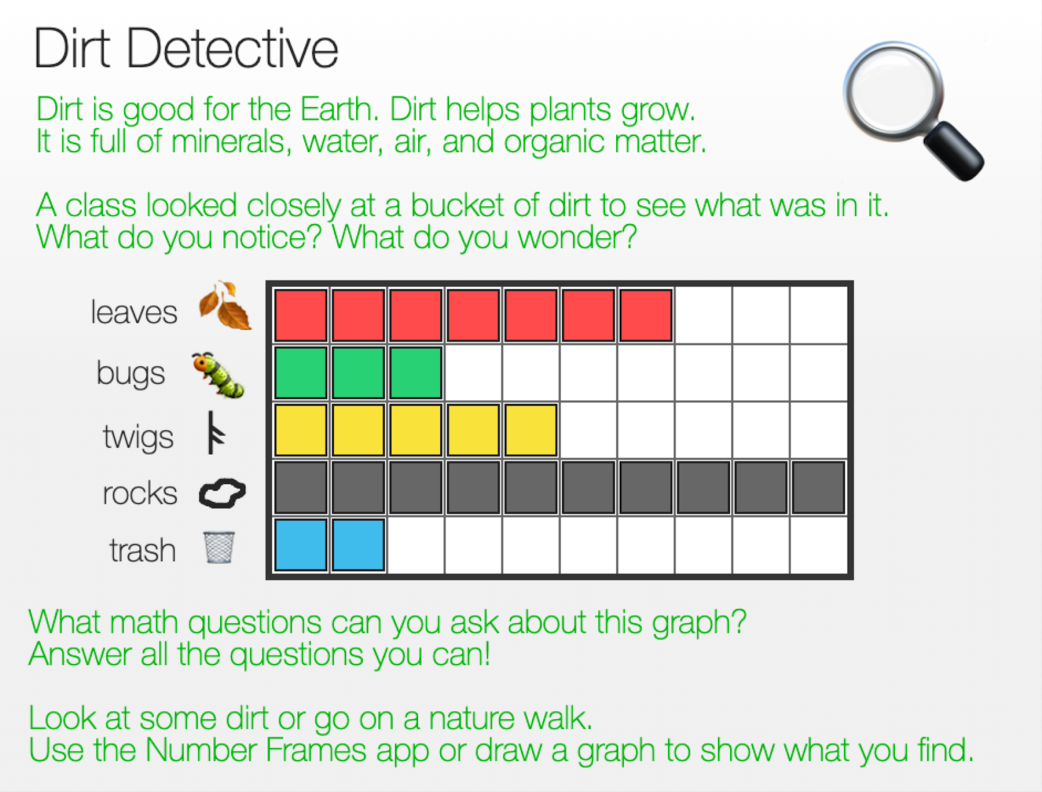 Powering Tech Time (Number Line App)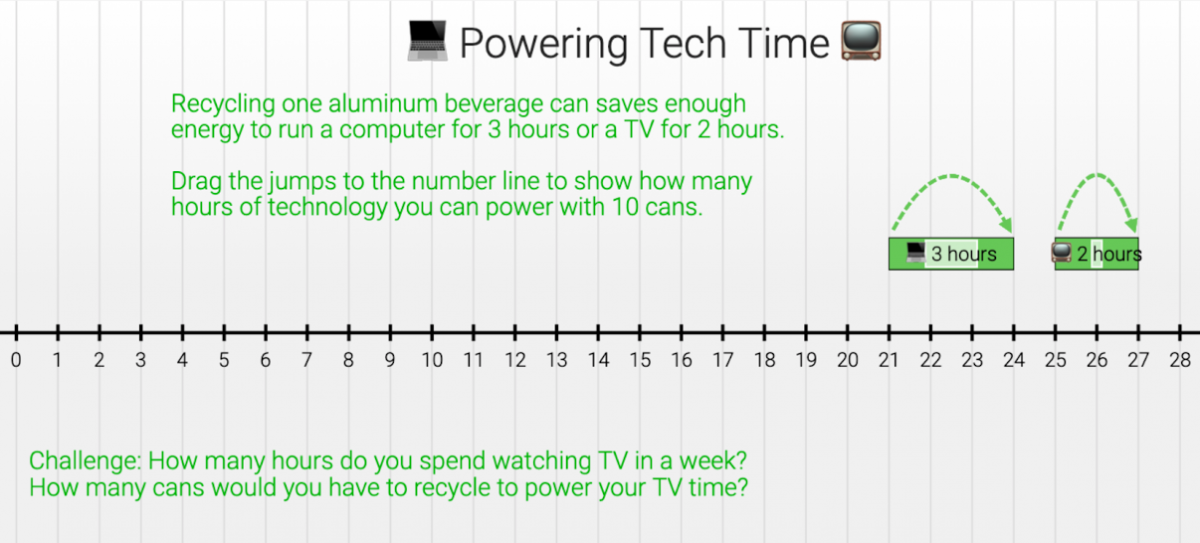 Farmland for the Future (Fractions App)
(Yes! The Fractions app now supports sharing! Our main math apps page has more about how to use this feature.)
As you look at these activities, or at our Spring Into Math activities, you might find yourself thinking about ways to personalize these problems for your class. Did you know it's easy to modify our app activities? You can customize problems to create extensions, use names of students in your class or locations in your community, change the theme of a problem, or adjust the mathematical content of a problem for a different grade band.
Simply open the activity you wish to modify using the share code or link provided and make any changes you wish to the numbers, text, or supporting images (the video at the end of this post shows how easy it is to do so). When you are done with your modifications, create a new share code. You can display the new share code or distribute it using Google Classroom, Seesaw, or your preferred learning management system.