Getting Started with Tech-Enhanced Activities
Recently, we released tech-enhanced activities (TEAs), tasks and activities based on Bridges in Mathematics Second Edition curriculum that have been adapted for use in synchronous or asynchronous environments. As Bridges teachers begin to explore TEAs, they are asking some important questions. 
What is the purpose of the TEAs?

How can I use the TEAs in my situation?

How can I use TEAs to help my students learn? 
To guide teachers in using TEAs effectively, MLC created a self-study video featuring two members of our curriculum development team, Ken Ferguson and Vi Tamargo. Ken and Vi introduce the purpose and structure of TEAs, unpack the instructional options included, and perspectives on how teachers in different circumstances might use them.
In early August, MLC released a set of digital scavenger hunts (login required) to get students ready for the tools they will likely use in a remote — or socially distant — learning environment. And today, to support Bridges teachers, we're releasing a teacher version (login required)   of the scavenger hunt to give you a guided discovery experience with the tools you can use to implement TEAs.  You can find the scavenger hunt using the link above or on the Resources & Support for 2020-2021 page of the Bridges Educator Site.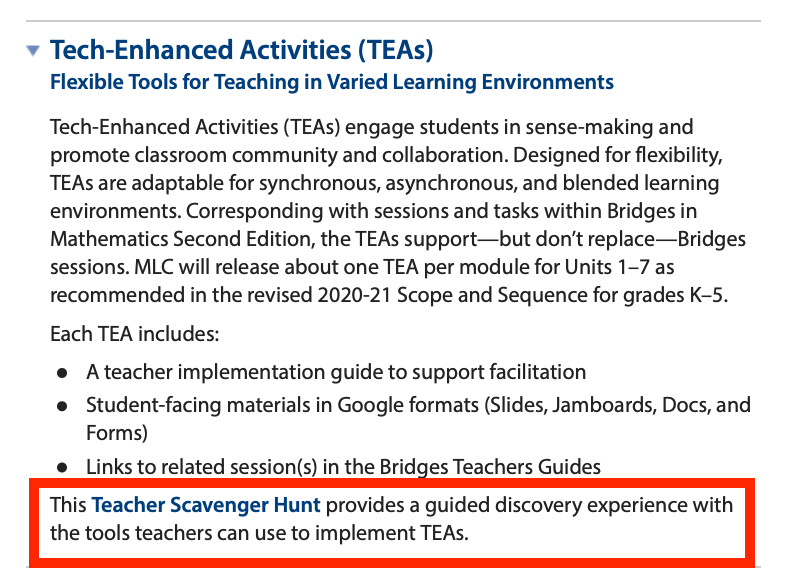 Like the student versions, the TEA Teacher Scavenger Hunt is built with Google Slides. To use it, first make a copy. The teacher version begins with a brief pre-check that serves as a self-assessment, as well as a table of contents to navigate to the tech skills you want to explore in greater depth.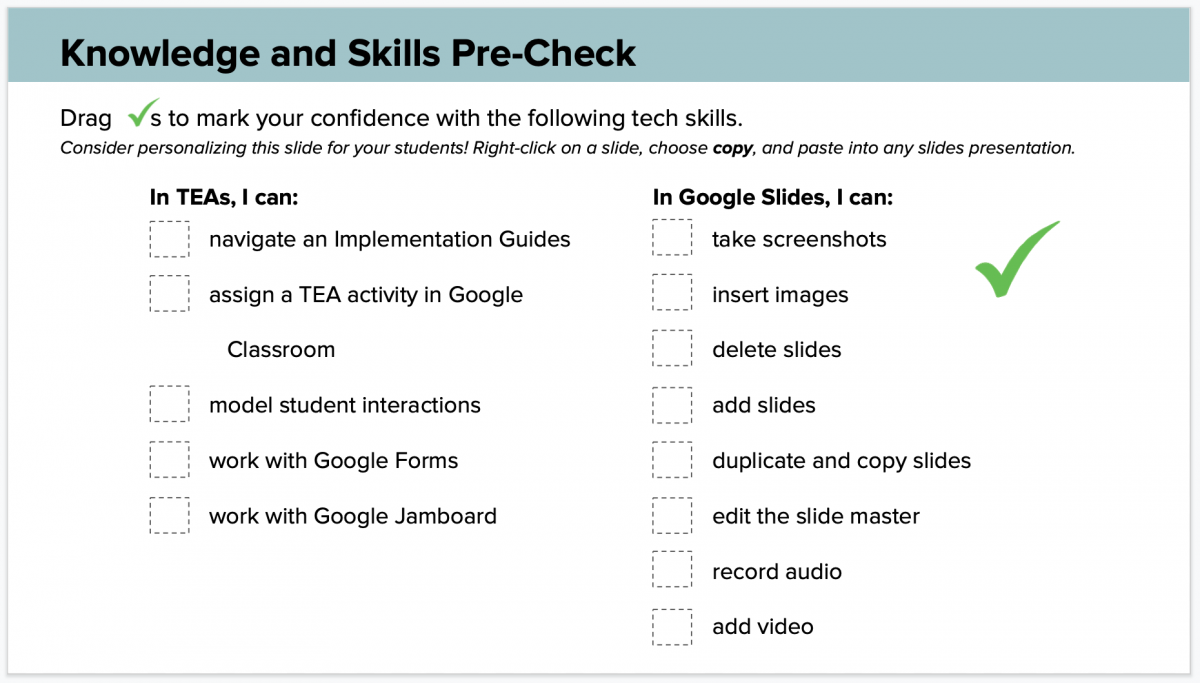 For each skill addressed in the Teacher TEA Scavenger Hunt, an accompanying slide offers "Tech Support Notes" with step-by-step directions for getting started, links to learn more about the skill, and an opportunity to see a Unit 1 TEA where that skill might be applied. Below you can see an example of a tech skill many Bridges teachers find valuable in asynchronous learning — recording and embedding audio of their voices in Google Slides.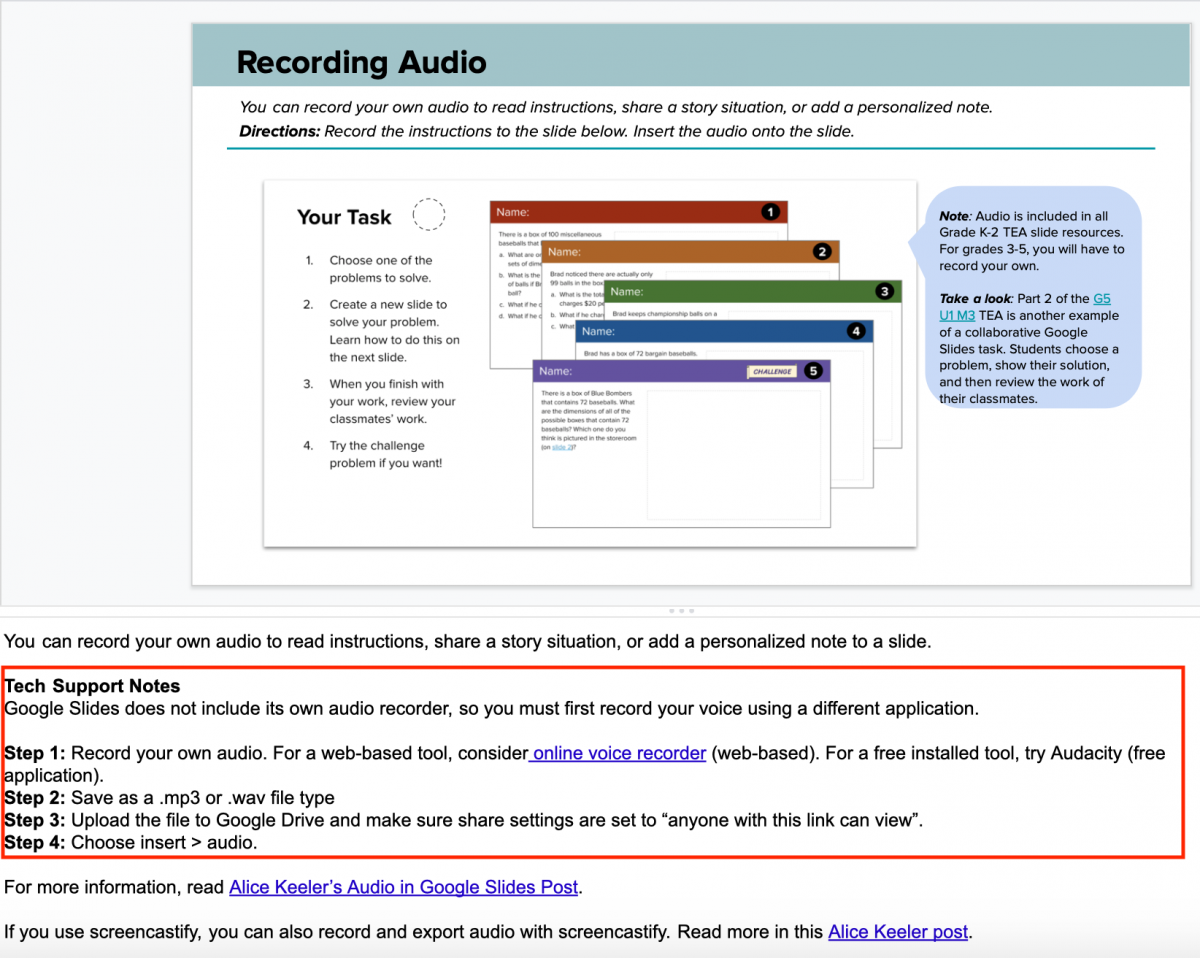 Additional slides offer teachers an opportunity to explore such skills and tools as:
Assigning independent and collaborative slides

Deleting or adding slides

Adding screenshots to slides

Editing slide masters

Embedding video messages 
We're excited to give Bridges teachers opportunities to practice using the tools that will help build success in the remote learning environment. We hope you enjoy the scavenger hunt!