Guided Math Seminar - December
As teachers, we are continually challenged to find multiple ways to reach all students when teaching mathematics. Guided math can help you develop practical techniques, instructional strategies and routines that allow you to work with your students in small groups at their level of understanding and need.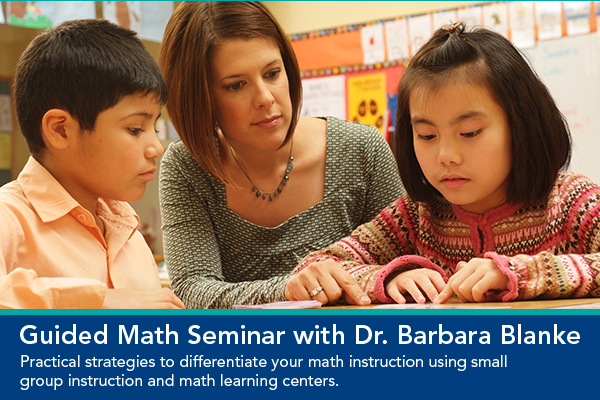 December Dates
Dec 2 Cleveland, OH
Dec 3 Columbus, OH
Dec 4 Cincinnati, OH
Dec 5 Louisville, KY
Dec 6 Indianapolis, IN
In this highly practical seminar , Dr. Barbara Blanke will share a variety of easy‑to‑use guided math techniques, including how to create, set up, implement, and manage small guided math groups designed to better meet your students' needs – from those who excel in math to those who struggle with basic math skills. 
Jami Smith is a graphic designer and social media manager for MLC.