Introducing Math at Home Activities for Seesaw
The Math Learning Center is excited to offer a selection of Math at Home activities on the Seesaw platform! Seesaw, with its ability to capture student thinking via voice and drawing, is a wonderful tool for Math at Home activities.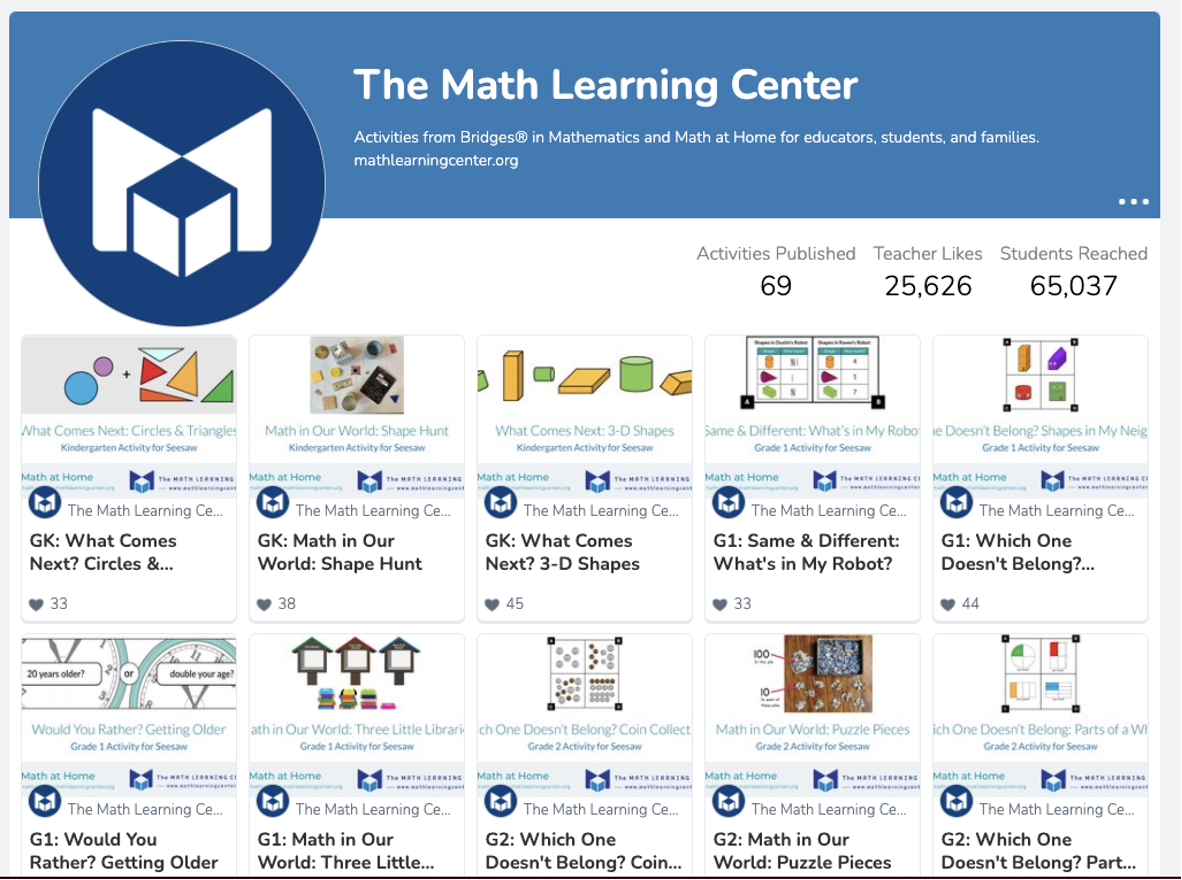 Math at Home provides families, educators, and students with rich activities to engage in deep mathematical thinking, no matter where their learning happens. The activities align with key mathematical concepts, preserving crucial Bridges elements—flexible thinking, mathematical problem-solving, and discourse. As an example, here is a Grade 1 Same & Different activity on Seesaw.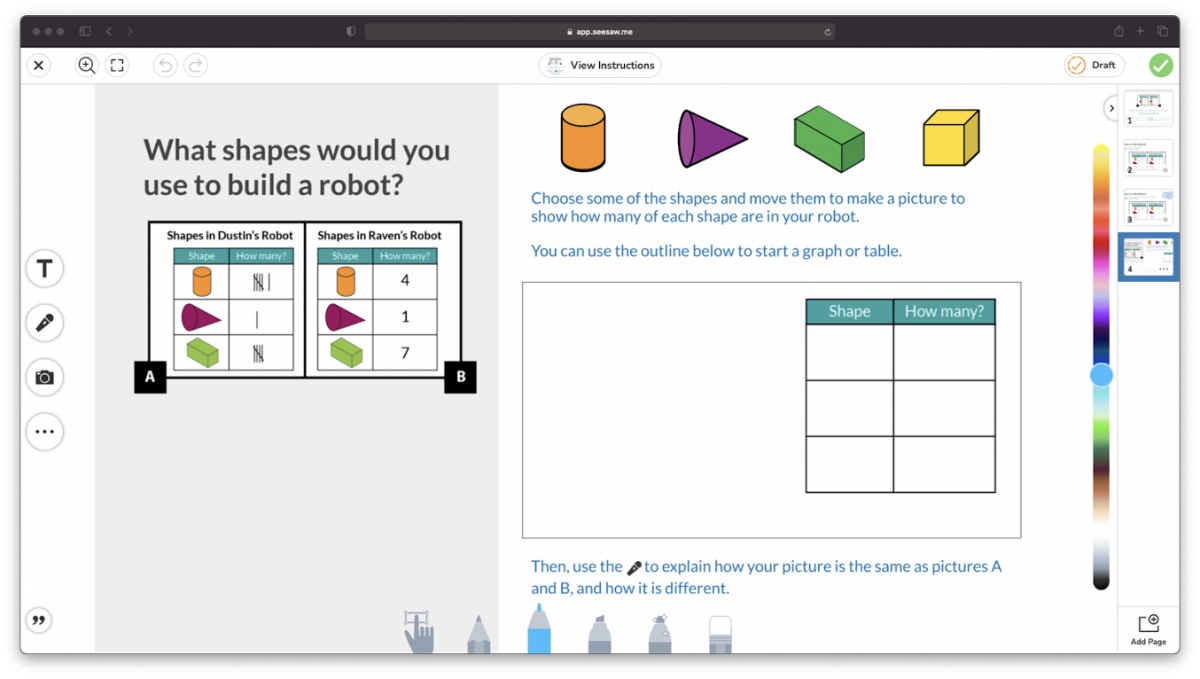 Grade 1, Same & Different: What's in My Robot? in the Seesaw platform 
The Seesaw platform gives students several options for constructing meaning, sense-making, and communicating their reasoning. Seesaw tools invite the use of voice or screen recording to explain their thinking and share their work—especially important for primary students.
Math at Home activities for Seesaw from K–2 Sets 5 and 6 are now available on the Math at Home site and on The Math Learning Center Seesaw author page, with more coming soon. And watch for some activities for Pre-K and Grades 3–5, now in development for release soon. 
We hope you and your students enjoy Math at Home for Seesaw! Please feel welcome to share this free and public resource with families.