Learn More About Number Corner
Number Corner is a skill-building program that revolves around the classroom calendar. The program features short daily workouts that introduce, reinforce, and extend skills and concepts related to the critical areas of study at each grade level.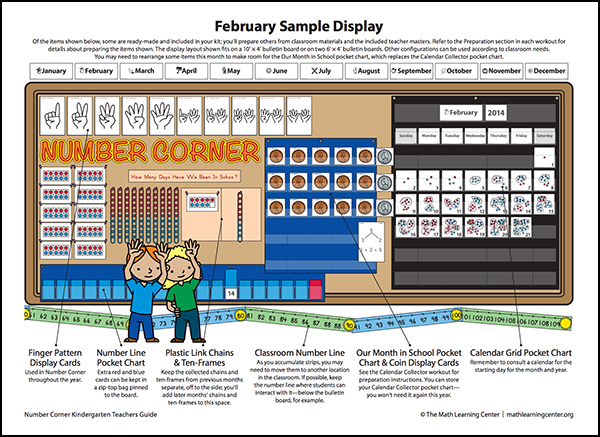 Click image to view larger.
For grade level specific content outlines, including scope and sequence and correlations to the CCSS and TEKS, please visit our Number Corner grade level pages. You'll also find slideshows featuring the manipulatives and games and activities included in each Number Corner kit as well as a sample month of calendar markers.
Watch this short video to get a firsthand look at Number Corner in the classroom.
Every year The Math Learning Center awards up to six Number Corner classroom kits to each school or district selected for an award. To be considered, please submit your application before May 15. Apply Now
Jami Smith is a media specialist for MLC.