Registration for January Grade-Level Support Webinars Is Open!
This week, registration opened for MLC's January grade-level support webinars. As with past webinars in this series, our curriculum consultants and teachers in residence will explore resources and offer guidance for how they may be used to support students in synchronous and asynchronous settings. January's webinars will focus on unpacking the mathematics in the upcoming unit, examining questioning strategies, and using share codes to design and scaffold learning activities. The grade-level support webinars will devote 50 minutes to the upcoming unit and 10 minutes to addressing questions.
Bridges educators interested in the grade-level support webinars have two options.  
Attend the live webinar. MLC currently has registration links posted on the News and Announcements section of the Bridges Educator Site as well as the PD Opportunities section of the public Math Learning Center webpage. You can also find them here. All Bridges educators who register for the webinar will also receive a followup email with a recording of the webinar in case they are unable to attend in person.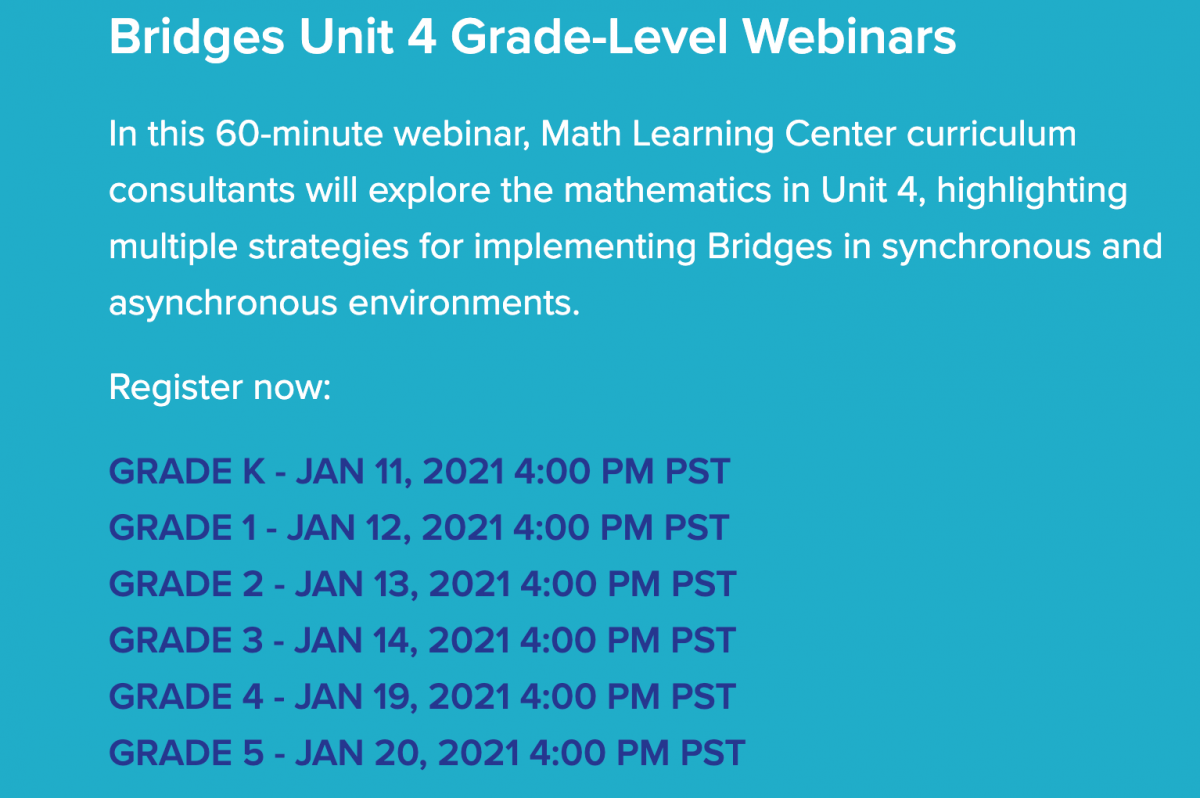 View a replay of the webinar at your convenience. All grade-level support webinars will be recorded and made available to Bridges educators on the PD Opportunities section of The  Math Learning Center public webpage. Below you can see several of the replays currently available for viewing.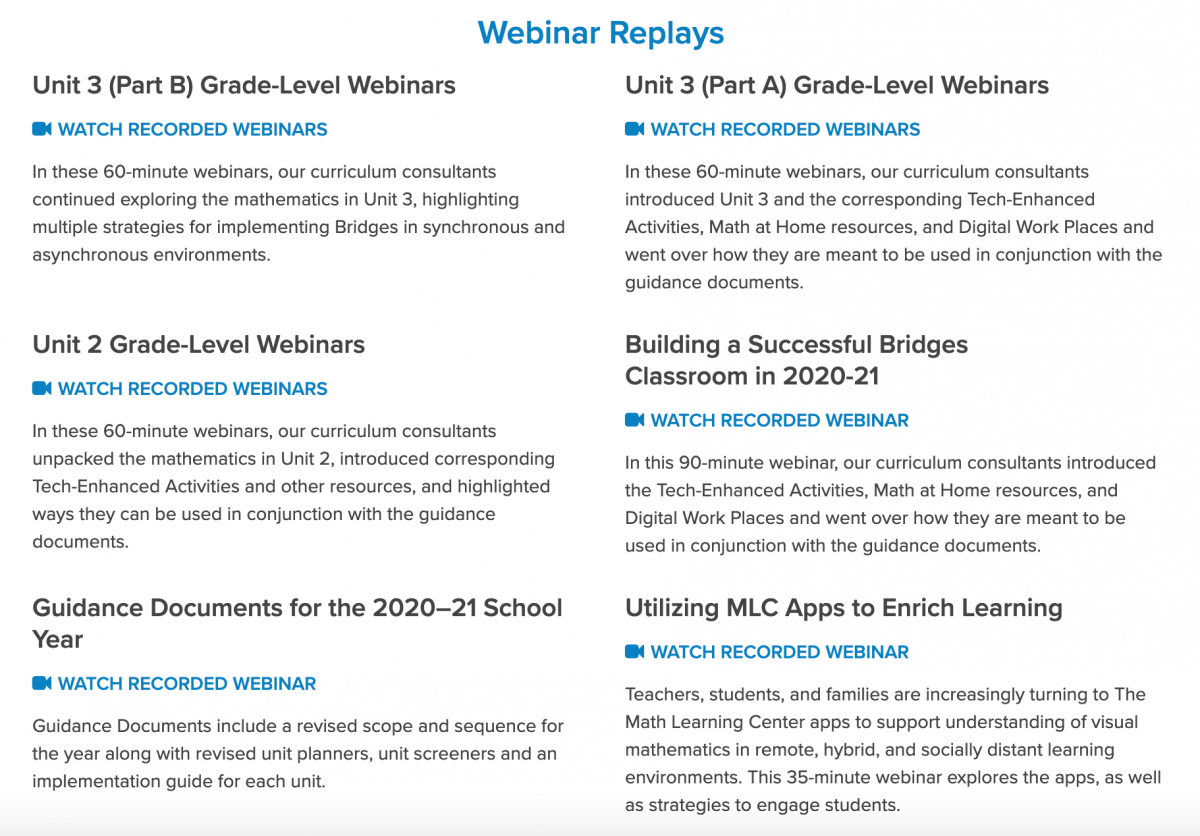 The Math Learning Center will continue to provide a certificate of attendance to all Bridges educators who attend a grade-level support webinar in person or who view the recorded webinar at a later date. We hope that you consider registering for and attending our next grade-level support webinars in January.