Introducing K–2 TEAs for Seesaw
To support educators delivering instruction in synchronous, asynchronous, and blended learning environments, last summer The Math Learning Center began releasing Tech-Enhanced Activities (TEAs). These are activities designed for, and adapted from, Bridges in Mathematics and created with the Google suite of apps. Now, we're excited to announce the release of TEAs for Seesaw for grades K–2! 
The video below offers a brief overview of the TEAs for Seesaw, shows where to locate them on the Seesaw platform, previews an example activity, and reviews the resources provided with each activity.
Dig Deeper in the February Webinar
The Math Learning Center is partnering with Seesaw to offer a live, interactive webinar to help Bridges educators get started with the TEAs for Seesaw. Join us for an in-depth preview of the activities, suggestions for using Seesaw, and more! Register for the TEAs for Seesaw webinar on Tuesday, February 23 at 4:00 PT. 
Explore Your Grade-Level TEAs
You'll notice that the TEAs on Seesaw offer the same features as those designed in the Google suite of apps. Each TEA has a predictable three-part structure and includes an Implementation Guide to support asynchronous and synchronous facilitation.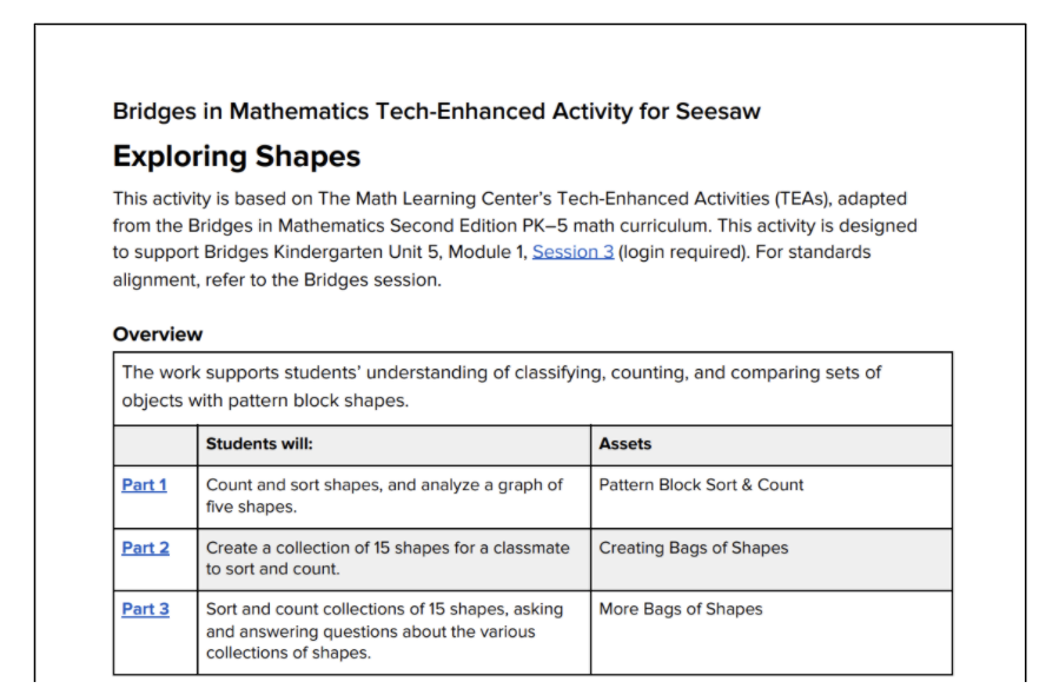 The TEAs in Seesaw include an Implementation Guide to support facilitation, just like the TEAs designed in the Google suite.
While previewing these TEAs, Seesaw users will recognize that you can take advantage of all the tools available on the platform, including those that help to capture student thinking. In Seesaw, educators can invite students to use the Record, Pen, Camera, and Type tools. Students have choices in how to show their learning, and teachers have an opportunity to learn about their students' thinking.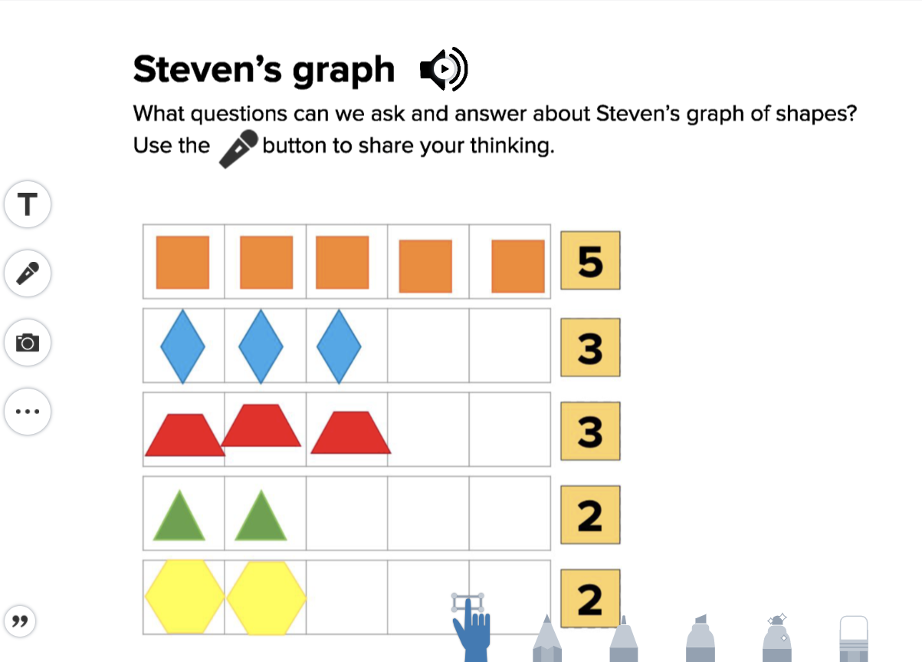 The variety of developmentally appropriate tools in Seesaw offer ample opportunities to elicit student thinking (from Kindergarten, Unit 5, Module 1, Part 2). 
Find the TEAs on the Bridges Educator Site under Resources & Support for 2020–21 for grades K, 1, and 2 (login required) or on our Seesaw page.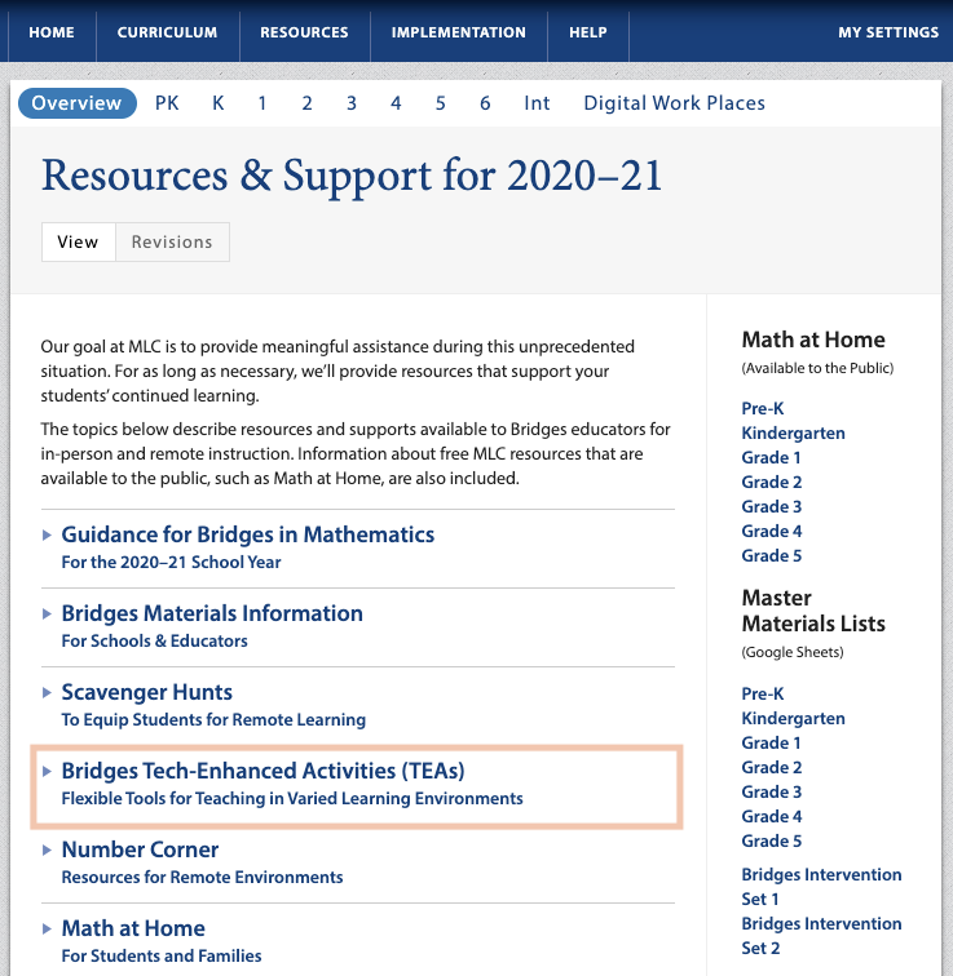 We know many Bridges educators have been using the Seesaw platform and creating activities to support student learning this year. We hope you find these new TEAs for Seesaw helpful in providing effective remote learning experiences for your students.