The Number Line App—We've Made It Even Better
We've been talking with educators at conferences, in workshops, and online about how they use (and love) our apps. This feedback is critical to making sure our apps stay useful and relevant in your classroom. Earlier this summer we updated the Geoboard, Number Rack, and Number Pieces apps. Next on our to-do list was Number Line.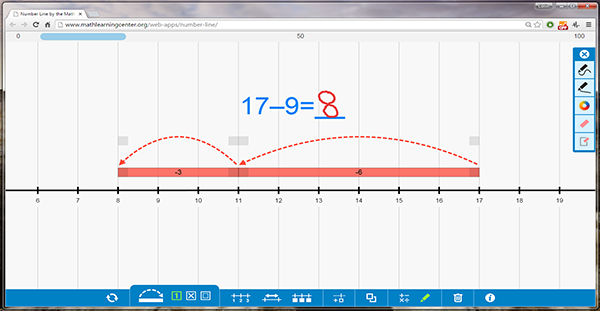 The Number Line app has always been a great way for students to recognize number patterns and illustrate strategies for counting, comparing, adding, subtracting, multiplying, and dividing. With the recent update, it's now better than ever. Here's what we added: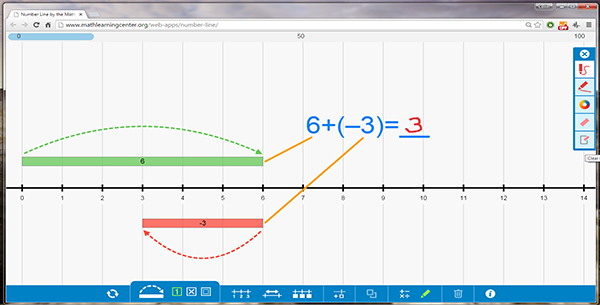 • More number line types: Choose an open number line with or without tick marks.
• Custom tick marks: Customize a tick mark with your own values.
• New labeling option: Label jumps with custom values when working with open number lines.
• Better comparison of sequences of jumps: Jumps automatically flip when moved below the number line.
• Easier object selection: Select multiple jumps or text by lassoing them with one finger on the background. Use two fingers to scroll, or use the new scroll bar at the top of the workspace.
• Expanded drawing and text tools: Choose a new straight line tool and more available colors.
• Duplicate tool: Duplicate jumps, text, or custom tick marks.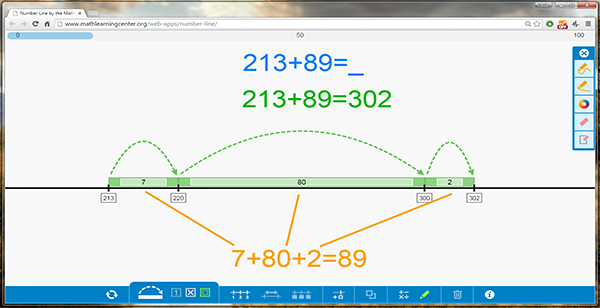 Let us know what you think of the app and the updates. We'd love to see how you're using these updates with your students! Be sure to tag us @MLCmath when sharing your pictures on Twitter!
The Number Line app is available to use as a web app or can be downloaded from the Apple App Store. It will also be available in the Windows and Chrome app stores soon. Check out all of our free math apps!
Collin Nelson is a marketing coordinator for MLC.