Scavenger Hunts to Equip Students for Remote Learning
As each new school year begins, teachers consider how to help students build confidence with the tools and manipulatives they will use throughout the year. In Work Places, for example, we allow students to explore materials like Unifix cubes, pattern blocks, and dominoes before they use them in actual gameplay. In this relaxed setting, students generate interest and excitement in classroom resources while they investigate materials and establish norms for their use and care.
This year, as many teachers get ready for remote—or socially distant—learning, they may be asking how to best prepare students to use digital, rather than physical, tools. To support this process, MLC has designed a set of digital scavenger hunts to provide a guided discovery experience with the tools that students will likely use in a remote setting.   
Digital Scavenger Hunts (Google Slides; you will be required to make a copy)
Let's take a look at a few examples.
Draggable Objects
Whether it's within Google Slides, an online game, or a free MLC app, many platforms will require students to click, drag, and drop an object. Using grade-band Scavenger Hunts, students practice these skills in a mathematical context appropriate to their developmental level. 
Students in kindergarten and grade 1 drag dots into a ten-frame to show 8.  
 In grades 2 and 3, students drag polygons into circles to show equal value.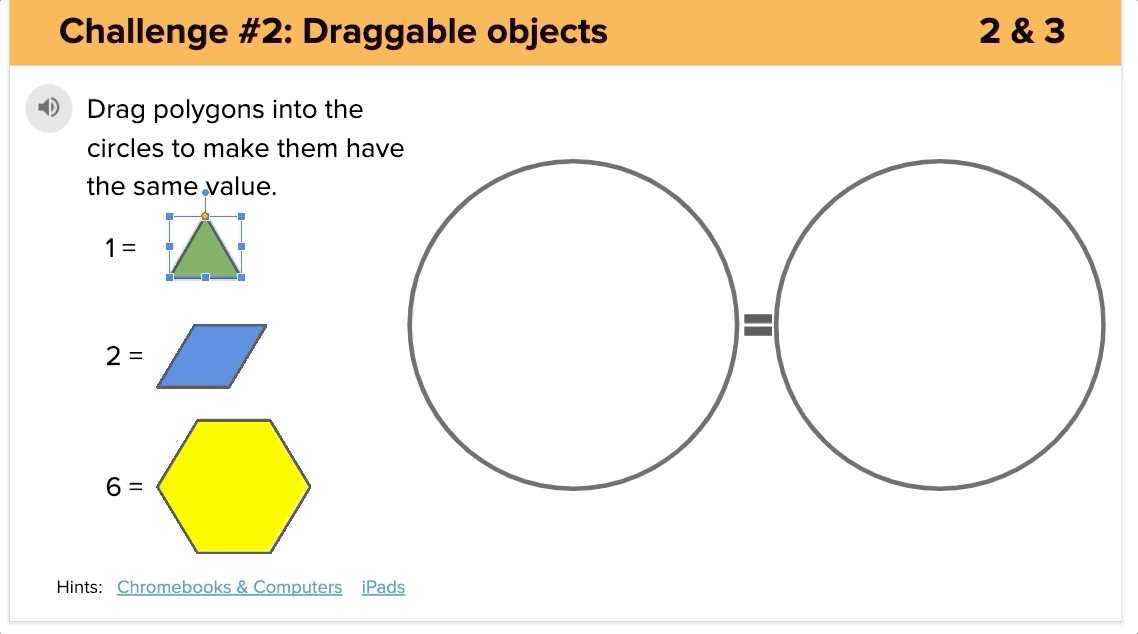 Students in grades 4 and 5 drag cards to make two 3-digit numbers that, when combined, come as close as possible to 1,000.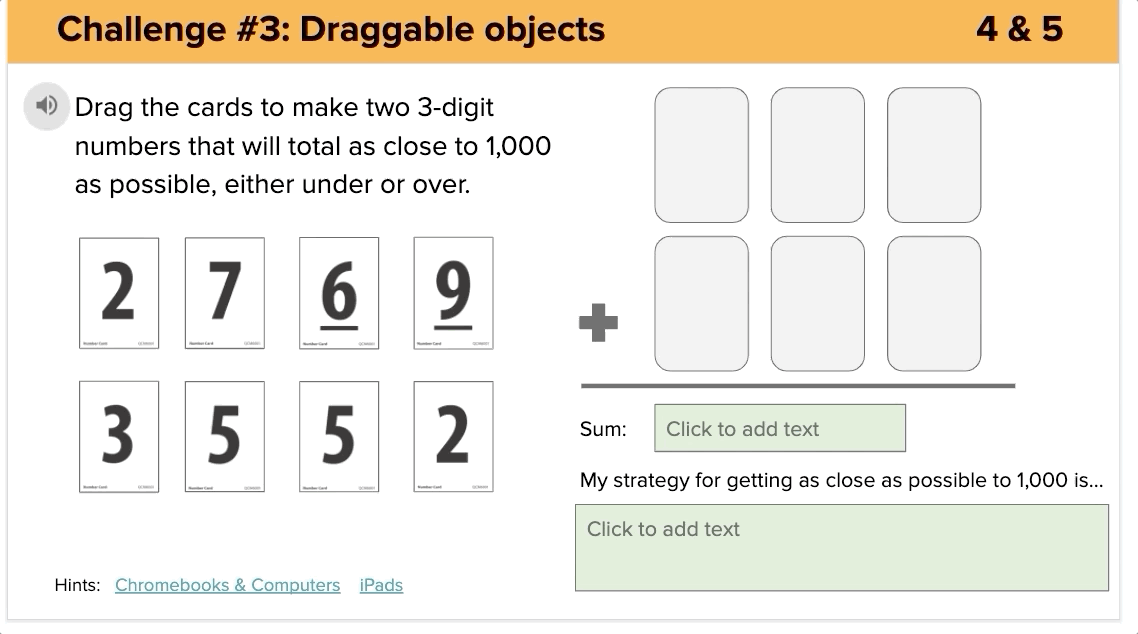 Additional slides prompt students to explore skills and tools such as:
Adding text

Using voice to text

Dragging objects

Drawing lines (grades 2–3, 4–5)

Adding labels (grades 4–5)

Creating shapes

Using the camera to insert an image

Using the MLC Apps

Making new slides
A final slide invites students to reflect on their comfort level with tools in the Scavenger Hunt. We're excited to give students opportunities to practice using the tools that will help build success in the remote learning environment. Likewise, the Scavenger Hunts are appropriate for adults, too, if any of these tools are new to you.